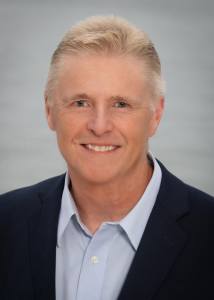 Dr. Marcus Conyers, Founder and CEO of BrainSMART® is a Marine Corps Marathon runner and an author of 20 books, including the Wiley #1 Bestseller in Cognitive Psychology, Positively Smarter co-authored by Dr. Donna Wilson. His upcoming titles in 2023 include Leadership with the Brain in Mind and Executive Coaching with the Brain Mind, both with Dr. Marshall Goldsmith.
He has focused four decades of his global career on pioneering the field of BrainMART® Leadership and co-developed the world's first doctoral minor in this field as well as the first Master of Science and Educational Specialist degrees (BrainSMART® Programs) in applied mind, brain, and education science in the context of leadership, with Nova Southeastern University.
A sought-after global keynote speaker, Dr. Conyers, has worked in 30 countries and shared his programs with 100,000 leaders, trainers, and educators, reaching millions of learners on five continents. Participants have included business executives, Navy SEALs, Army Rangers, counter-intelligence officers, and Ministers of Education. He serves as a research supervisor for the Ph.D. in Professional Practice: Psychological Perspectives at the Salomons Institute for Applied Psychology at Canterbury Christ Church University.
Dr. Conyers has worked with a broad range of organizations, including Sony, Kraft, Ford, Air Canada, Ernst & Young, Phillip Morris, Studiofibre, AT&T, Grants of St. James, Joint Special Operations University, CPC, Canadian Security Intelligence Service, Florida Power, Royal Canadian Mounted Police, Florida Atlantic University, and Rollins College. He is the developer of the BrainSMART® Leadership and Executive Coaching programs. He is an affiliate member of the Institute of Coaching (IOC) at McLean Hospital, a Harvard Medical School affiliate.
To learn more about how to support the achievement of your organization's goals through Dr. Marcus Conyers' BrainSMART® Leadership and Executive Coaching programs contact, [email protected]